How to buy this phone if you live within the USA
Click the "Buy Now" icon below to pay with Credit card or Paypal account.
-- Or --
CLICK HERE to fill out an order form to order by mail.
-- Or --
Place your order by telephone by calling 651-368-9479 to pay by credit card or arrange payment by money order.
If you live outside the USA, please e-mail me to get a shipping quote and make purchase arrangements.
Interested in multiple phones? CLICK HERE
$21.95 will be added to the price for shipping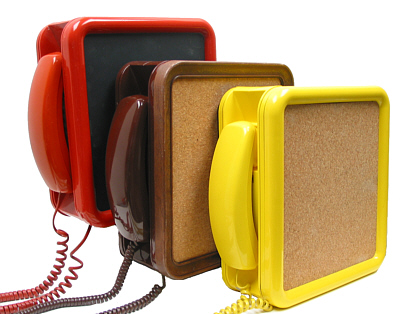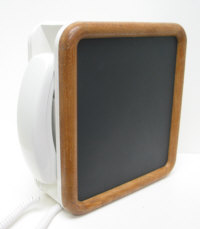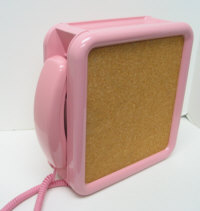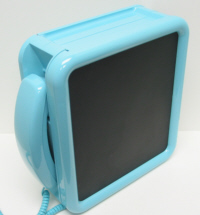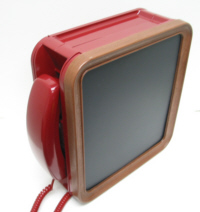 Did you "Google" this page?
I get a lot of people finding this page from searching the internet for information on their Noteworthy phone. Most searches are done because there is a problem with the phone and they want to replace it. That is not necessary, these phones (in most cases) are very easy to fix. E-mail me or call and we'll discuss the problem and that it will take to fix it.
One of Western Electric's Design line series, this phone is called the Noteworthy. This wall phone has a storage box area for a phone book. The front surface is interchangeable and can be configured as either a cork bulletin board or chalk board. The phone itself is a Western Electric Trimline.
When ordering, you can specify if you want the handset on the right or left, and if you want the cork or chalk board side out.
Rotary

TouchTone

Rust

Brown

Lemon
Yellow

Mellow
Yellow

White

Aqua

Pink

Red

Black